Casumo is set to venture into new territories. The online casino has been providing players with a sublime wagering experience on the internet and is fixing to add some more to that.
Casumo Online Casino has inked a deal with Kambi, the sports betting operator, and will be launching its online sports betting portal. Having worked with numerous other notable names in online gambling circle, Kambi is the perfect match for a casino launching into a relatively new market. Part of Kambi's job is to provide the online casino with APIs and other additional features such as social gaming capabilities.
Daniel Durrans, the head of Sportsbook at the online casino, was enthusiastic about the move, terming the partnership "ideal" for both parties. Durrans also added that Kambi's abilities in
delivering the best sport betting platforms will help create a product experience that feels natural to players.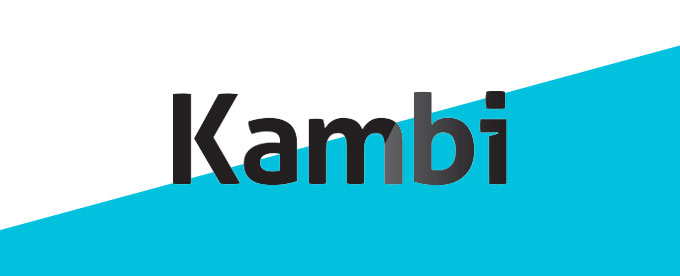 A game for football lovers
Kambi is preparing to start off with a game designed around football. The game will be designed for mobile compatibility only. As the first sports betting application for Casumo Casino, the game should be able to attract players and inspire further advancements in the market.
Kristian Nylen, CEO at Kambi, was delighted to add a new partner to the ever-growing
Kambi network. Nylen pointed out the different proficiencies brought together by the partnership. Casumo Casino is known for excellent gamification techniques whereas Kambi has made a name for itself as one of the most reliable entities in its field. According to the CEO, these two qualities are bound to attract a different crop of gamers that none was able to reach before.
Aside from attracting players from gaming spheres hitherto untapped for the two companies, the CEO also mentioned the springiness with which their technology functions. Casumo Casino is yet another entity applying Kambi's technology for a tailored product that varies widely with other products that Kambi has worked on before.
A long and anticipated move for Casumo Casino
Casumo online casino is known for its authentic feel and the tons of wagering games it avails. The casino has been offering mobile and live games as well as all the favorites when it comes to virtual games such as Gonzo's Quest, Evolution, Magic Portals, Muse:Wild Inspiration and Jack Hammer.
A move into the world of sports betting was always on the books for Casumo Casino. With the new football-focused game, the online casino will be sure to increase its sphere of influence. Betting sites are always looking for new ways to gain relevance, and a deal of this kind is a sure fire way of attracting the new players Casumo seeks to capture.
"Det här är en mycket spänannde deal som Casumo gjort. Det ska bli intressant att se hur Casumo står sig emot de svenska bettingbolag som redan finns i Sverige. Casumo har alltid varit känt för att endast vara ett online casino, så vi vet inte riktigt hur marknaden kommer att ta emot detta"
"This is a very interesting deal that Casumo has made. It will be interesting to see how Casumo will stand against the Swedish betting companies that already exist in Sweden. Casumo has always been known to only be a casino, so we don't know how the market will react to this."
With live chat agents and fast withdrawals as part of the repertoire, you can count on Casumo Casino to do well in this new territory. It is yet to be seen whether they will introduce the big bonuses typically meant for online gamblers.